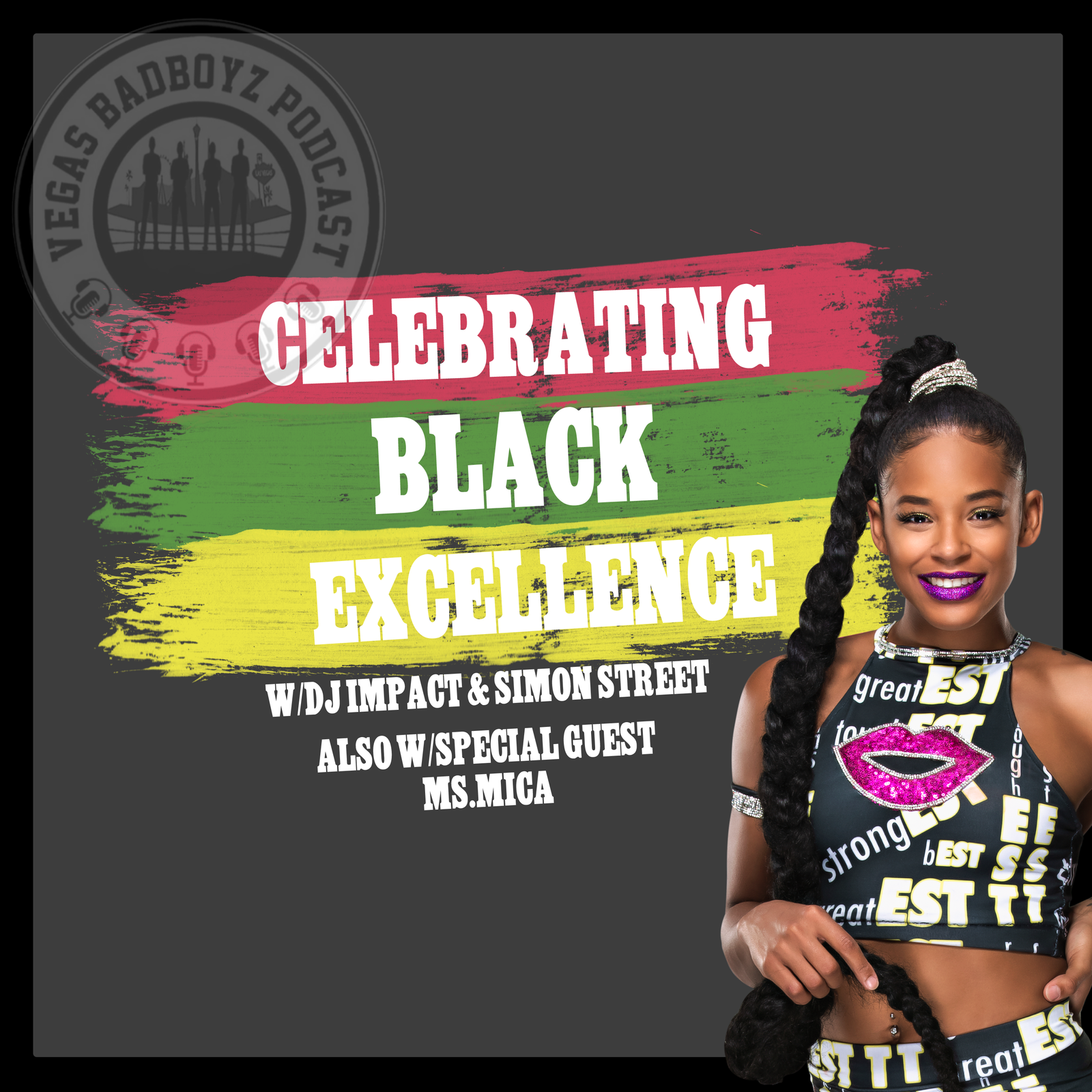 Episode295- Black History Show Topic-Bianca Belair Chronicle
On this special episode of Vegas BadBoyz of Podcasting  we celebrate Black History Month by focusing on the new WWE Women's Royal Rumble Winner, Bianca Belair.  
We talked about the newest Chronicles released on the WWE Network which focuses on some of the struggles that not only Bianca had to fight through, but what other women of color have to fight through to become successful. 
DJ IMPACT and Simon Street couldn't have this topic along without having Ms. Mica whose an African American Woman who breaks it down so that we can have a true understanding of the constant fight living in brown skin.  
This episode is to enlighten those you are willing to listen and willing to overcome all obstacles one may face.
Follow Vegas BadBoyz
👇🏼
Vegas BadBoyz Merchandise: