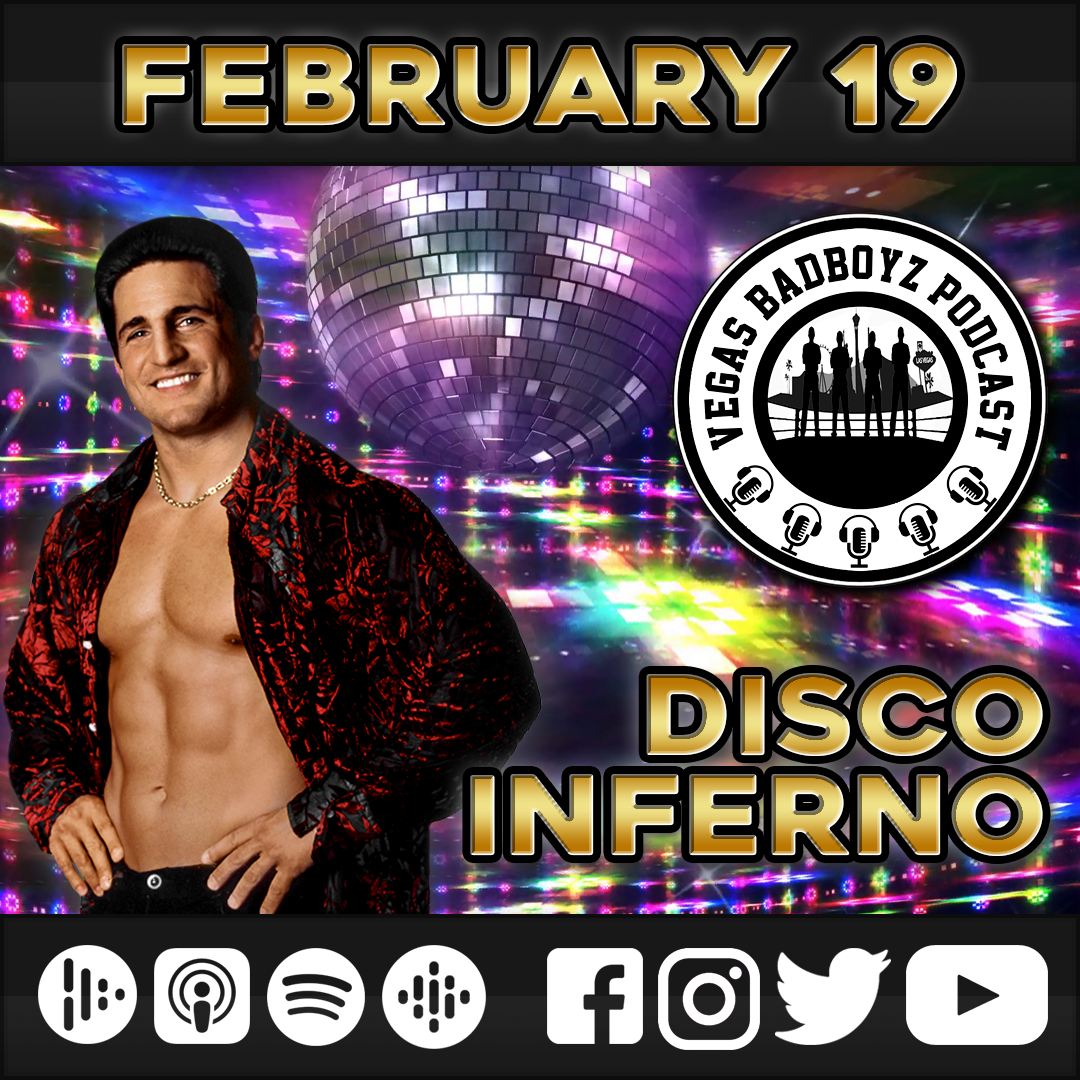 Episode294-Disco Inferno [Matt Michael's "People I Don't Hate"]
On this episode of "Matt Michaels' People I Don't  Hate" Matt is joined by the one and only 'Disco Inferno' Glen Gilbertti. We talk about Disco's relationship with Vince Russo and the opportunity to be a part of 'Vince Russo's The Brand' network. 
Disco gives his thoughts on storytelling in pro wrestling today. And we talk about his take on NXT vs AEW, is it a "war"? It's a really good conversation with one of the best minds around. Check it out right here on the Vegas Badboyz of Podcasting! 
And please remember to subscribe, download, listen, review, and share all of the shows from the Vegas Badboyz of Podcasting.
Follow Vegas BadBoyz
👇🏼
Vegas BadBoyz Merchandise: