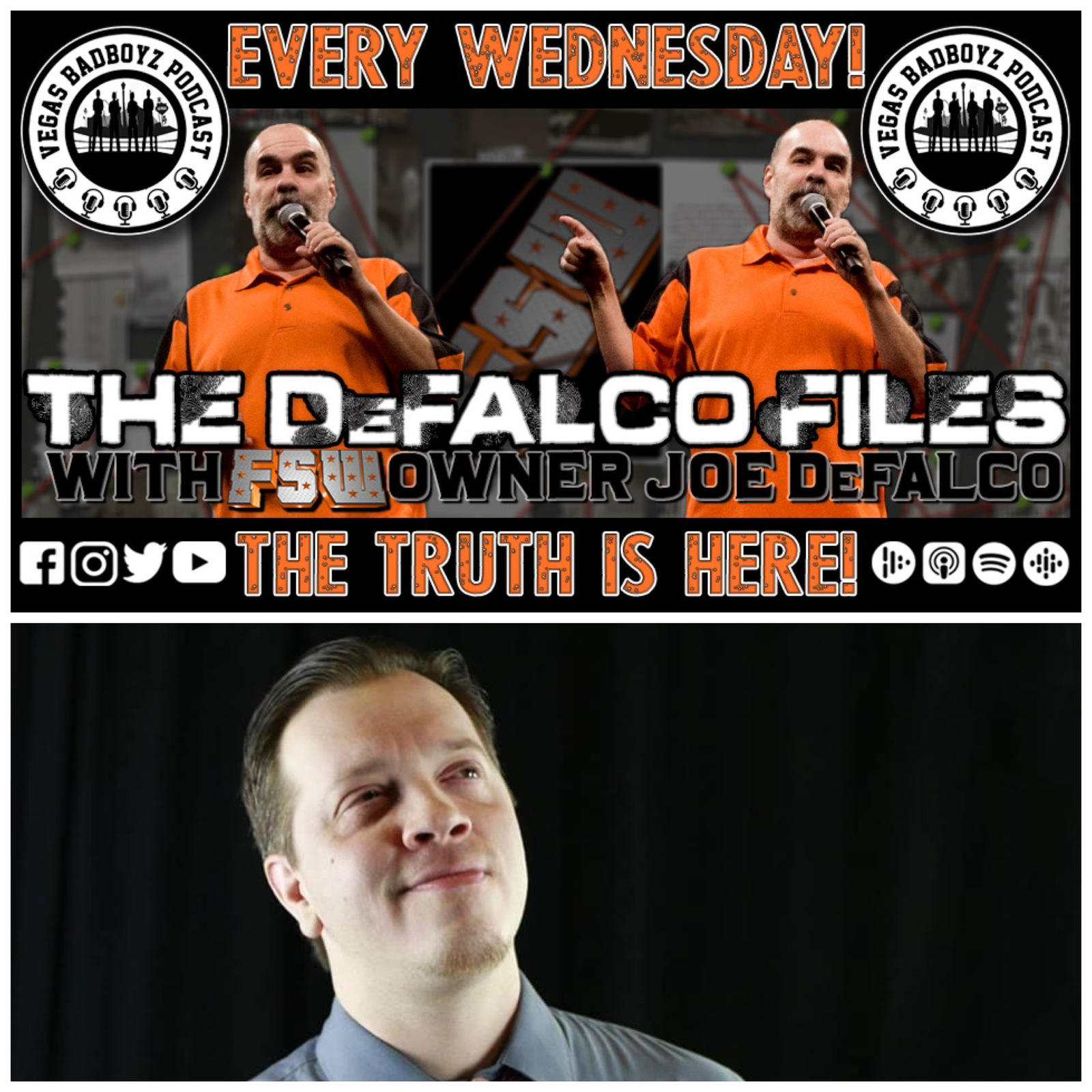 Episode293-The DeFalco Files (Episode 43)
This week on the "The DeFalco Files" Joe welcomes the most hated commissioner in the history of wrestling (or at least FSW) Pauly Kover. Pauly explains his journey from disc jockey into becoming involved with FSW. Joe and Pauly talk about Pauly's tv hosting with Jack Slammy. 
They give the whole story of how Pauly became commissioner and how that lead to one of the biggest matches in FSW history with Kevin Kross. And Joe makes a huge announcement near the end of the show that you won't want to miss! Relive or discover for the first time the fantastic Pauly Kover (Also check out Pauly on 103.9 The Bear) 
Don't forget you get the truth weekly right here only on "The DeFalco Files". And please subscribe, download, listen, review, and share all of the shows from the Vegas Badboyz of Podcasting.
Follow Vegas BadBoyz
👇🏼
Vegas BadBoyz Merchandise: