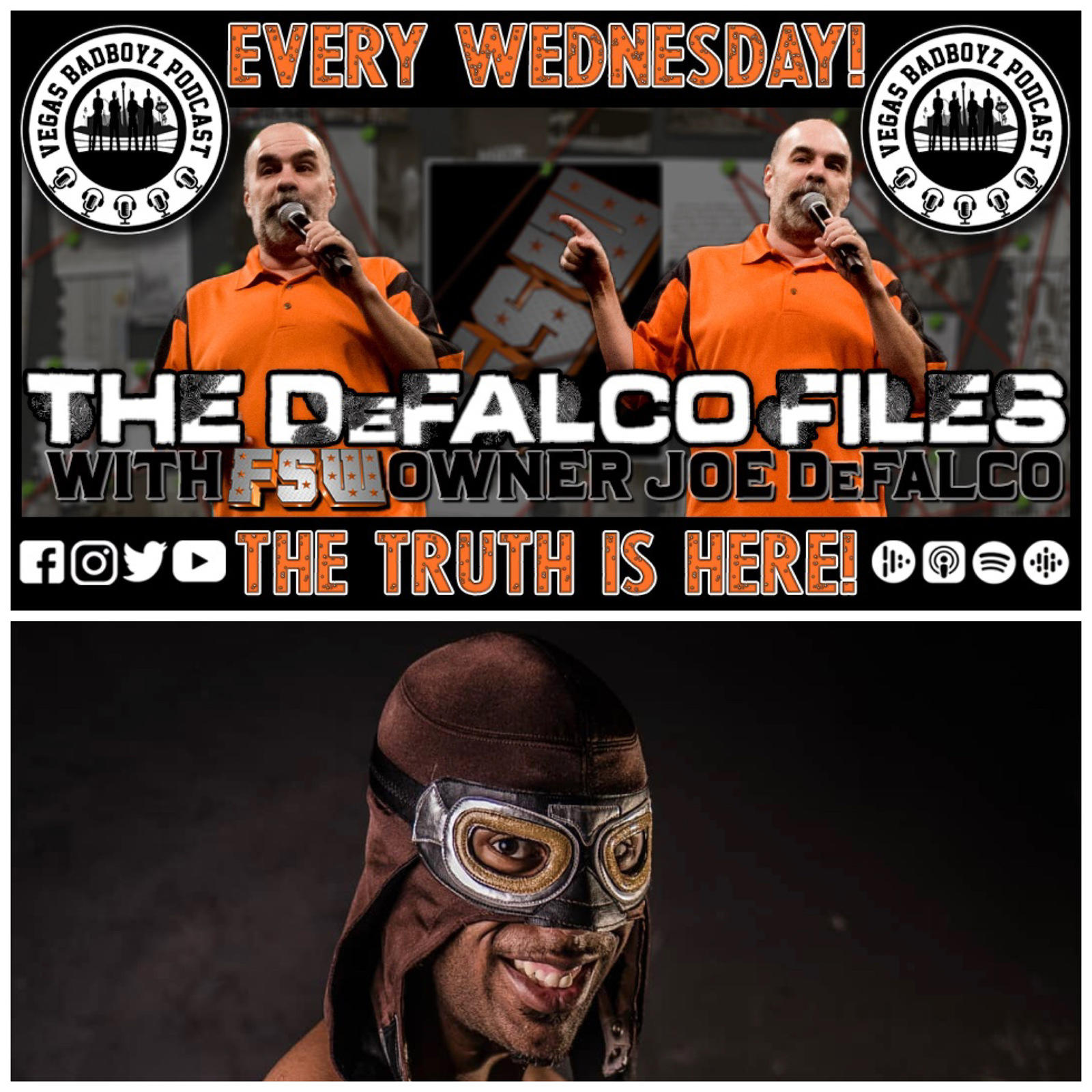 Episode261-The DeFalco Files (Episode 35)
This week on "The DeFalco Files" Joe welcomes one of the cornerstones of FSW Gregory 'Hyperstreak' Sharpe. Greg tells us how he discovered FSW and what Joe's response was to Greg's initial email. 
Joe and Greg talk about the solid relationship over the years and how a little miscommunication lead to the Smith's brush off. Greg and Joe explore what Greg has meant to FSW as a trainer. The two also share memories of Greg's match with Paul London and other matches that stand out during Greg's career. 
All this and plenty more because "The Truth is Here" weekly on "The DeFalco Files". And please subscribe, download, listen, review, and share all of the shows from the Vegas Badboyz of Podcasting.
Follow Vegas BadBoyz
👇🏼
Vegas BadBoyz Merchandise: