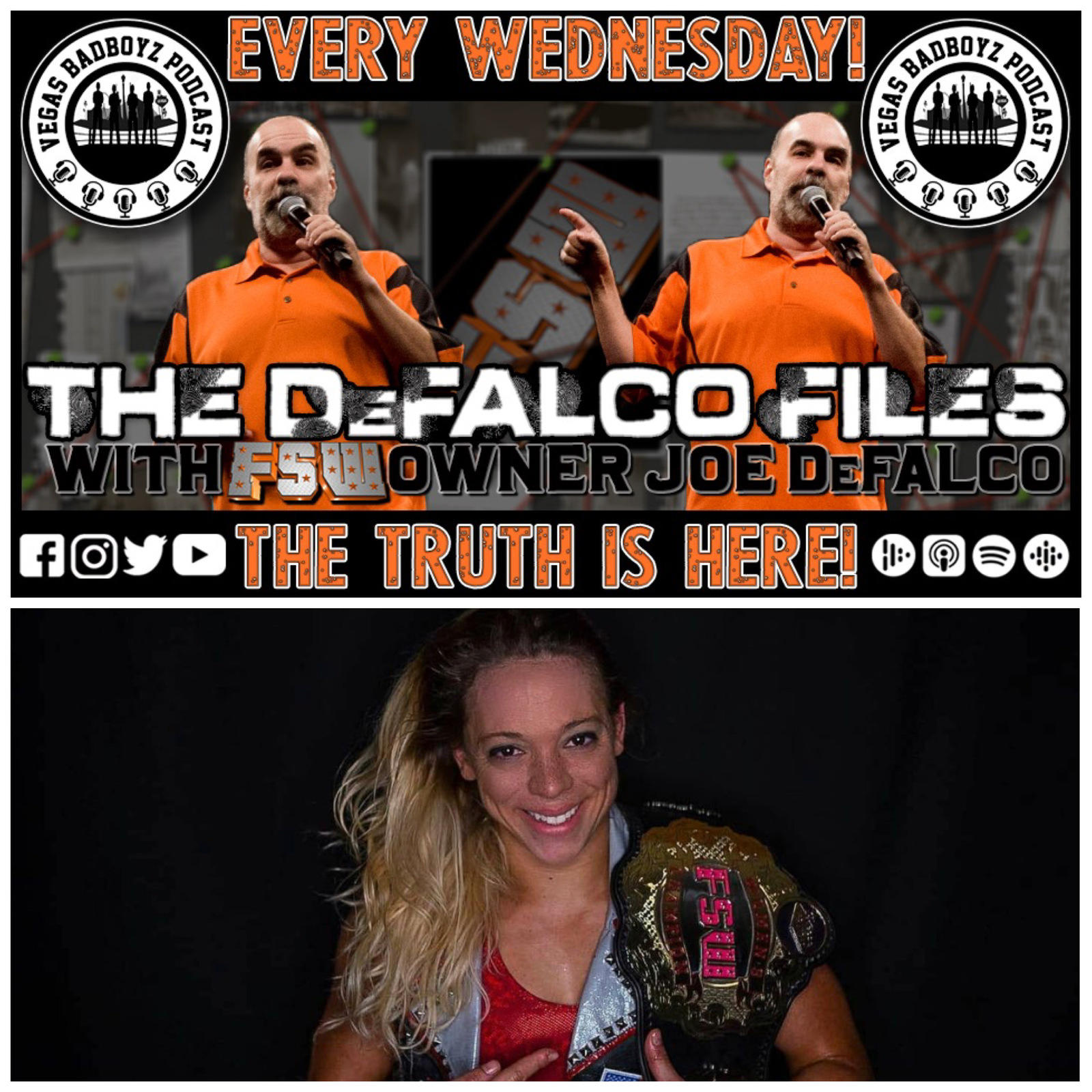 Episode252-The DeFalco Files (Episode 33)
This week on "The DeFalco Files" Joe welcomes the former FSW 'Women's Champion' Lacey Ryan. If you don't know Lacey yet Joe will be the first to tell you "she is the best unsigned women's wrestler out there." 
Lacey gives us the story on how she came about moving to Vegas to become a part of FSW. Joe talks about how Lacey helped elevate the FSW women's division. And after losing her title what FSW talent might be the next in line for Lacey to face? 
From her intense training sessions to her desire to keep learning and growing Lacey gives us the insight into why she loves every minute of her wrestling journey.
Remember "The Truth is Here" weekly on 
"The DeFalco Files". And please subscribe, download, listen, review, and share all of the shows from the Vegas Badboyz of Podcasting.
Follow Vegas BadBoyz
👇🏼
Vegas BadBoyz Merchandise: