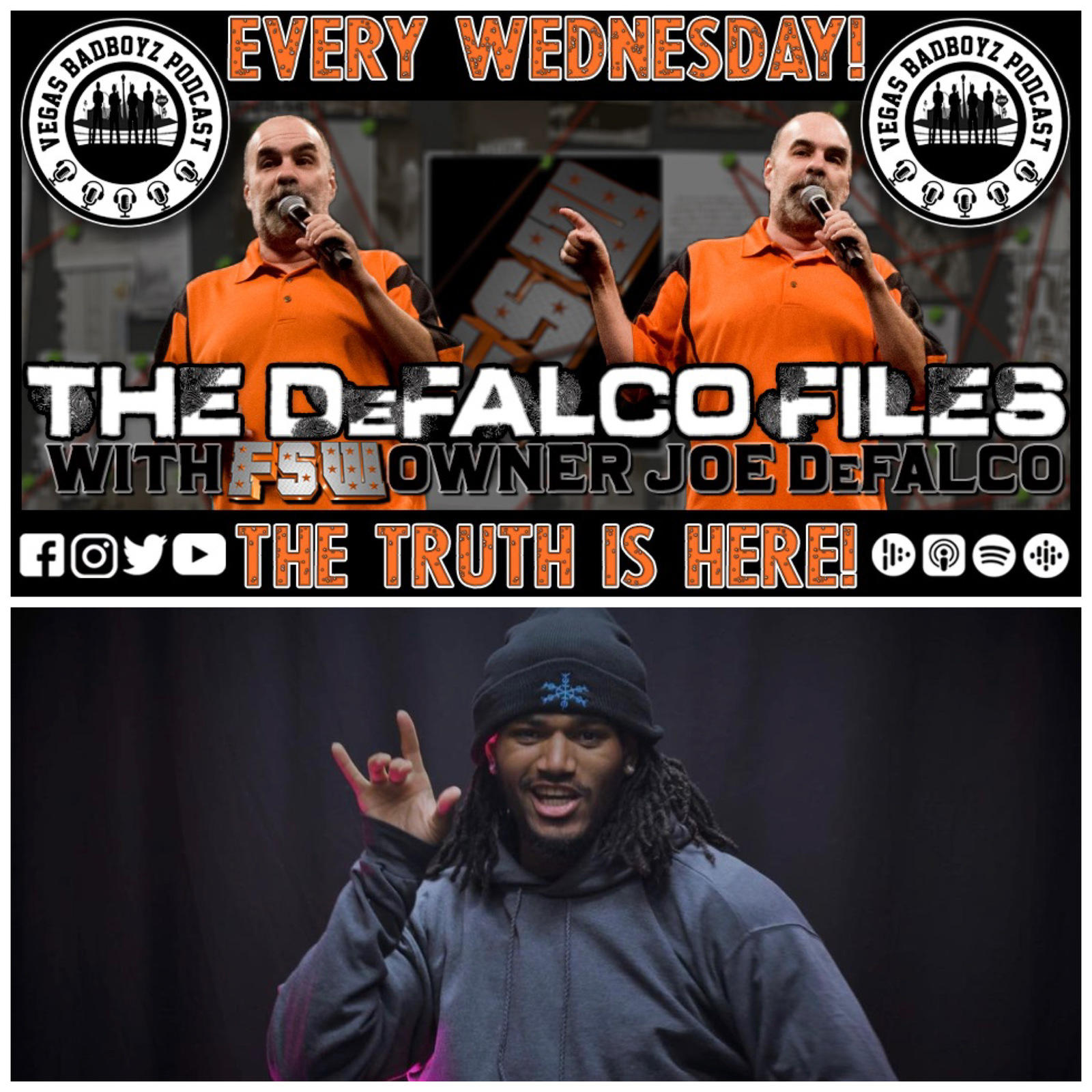 Episode248-The DeFalco Files (Episode 32)
This week on "The DeFalco Files" a cold front is headed our way as Joe is joined by the FSW 'No Limits Champion' Ice Williams. 
There are very few people who can cast a spotlight on themselves like Ice can. Ice talks about how he found FSW and what trainers helped him the most in his early days. Joe talks about the FSW school and how guys like Karrion  Kross and Chris Bey have passed on their knowledge to guys like Ice. 
We hear about Ice's brother getting involved in a huge match and what that might mean for the future. And Joe proves he was right about a certain song he told Ice to use for his entrance music. 
There's hardly time to breath as two of the all time talkers share their stories and memories because "The Truth is Here" weekly on "The DeFalco Files". 
And remember to subscribe, download, listen, review, and share all of the shows from the Vegas Badboyz of Podcasting.
Follow Vegas BadBoyz
👇🏼
Vegas BadBoyz Merchandise: