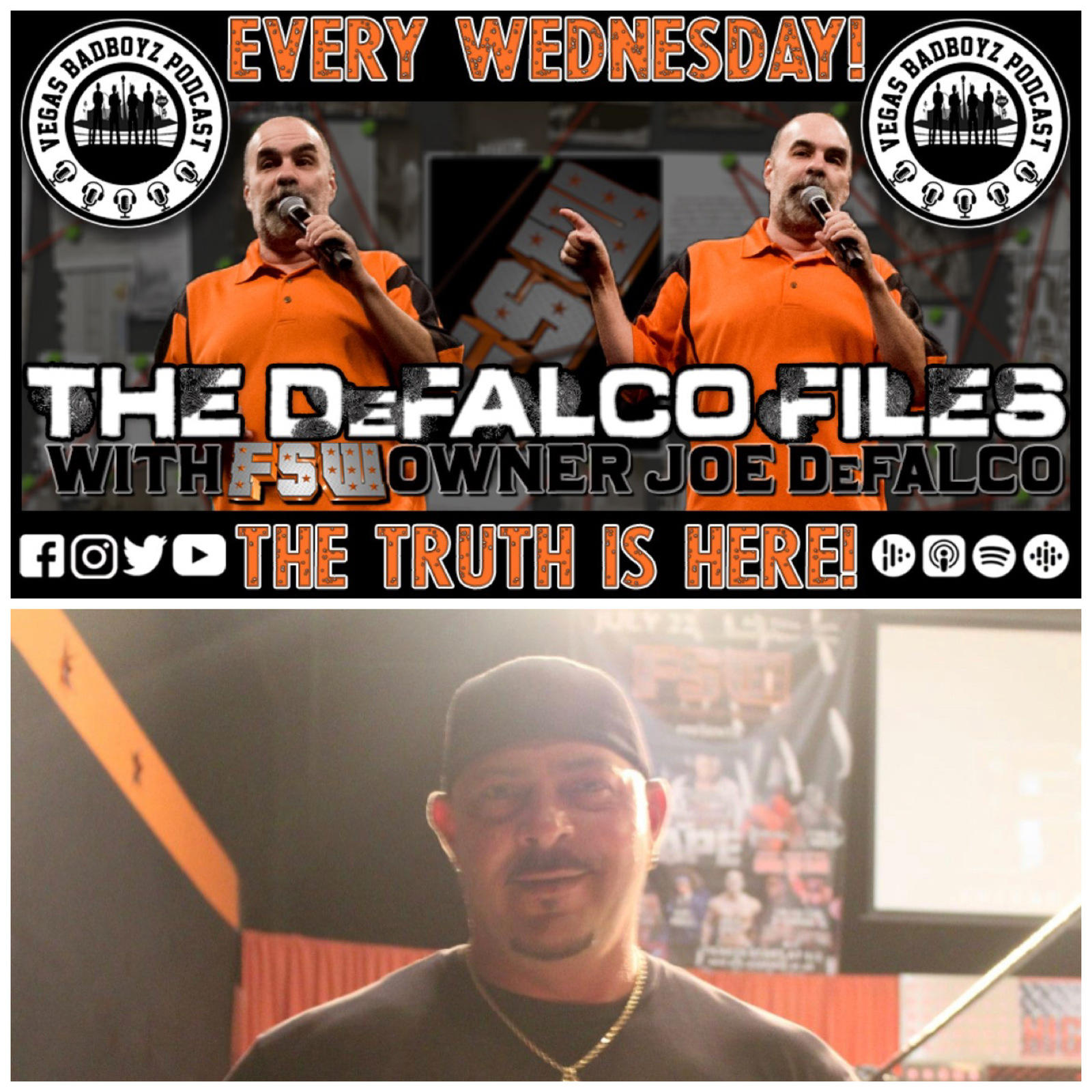 Episode224-The DeFalco Files (Episode 26)
This week on "The DeFalco Files" Joe is joined by the co-owner of FSW Rocky T. Find out how their business partnership began. 
How difficult was it to build the company from the ground up. How important is Rocky to making sure the arena is ready for showtime. Does Rocky enjoy being featured as a talent on the show. 
And many more answers about how Joe and Rocky have built the premier company on the West Coast!! A story you'll only get on "The DeFalco Files" because "The Truth Is Here".
And please subscribe, download, listen, review, and share all of the shows from the Vegas Badboyz of Podcasting!