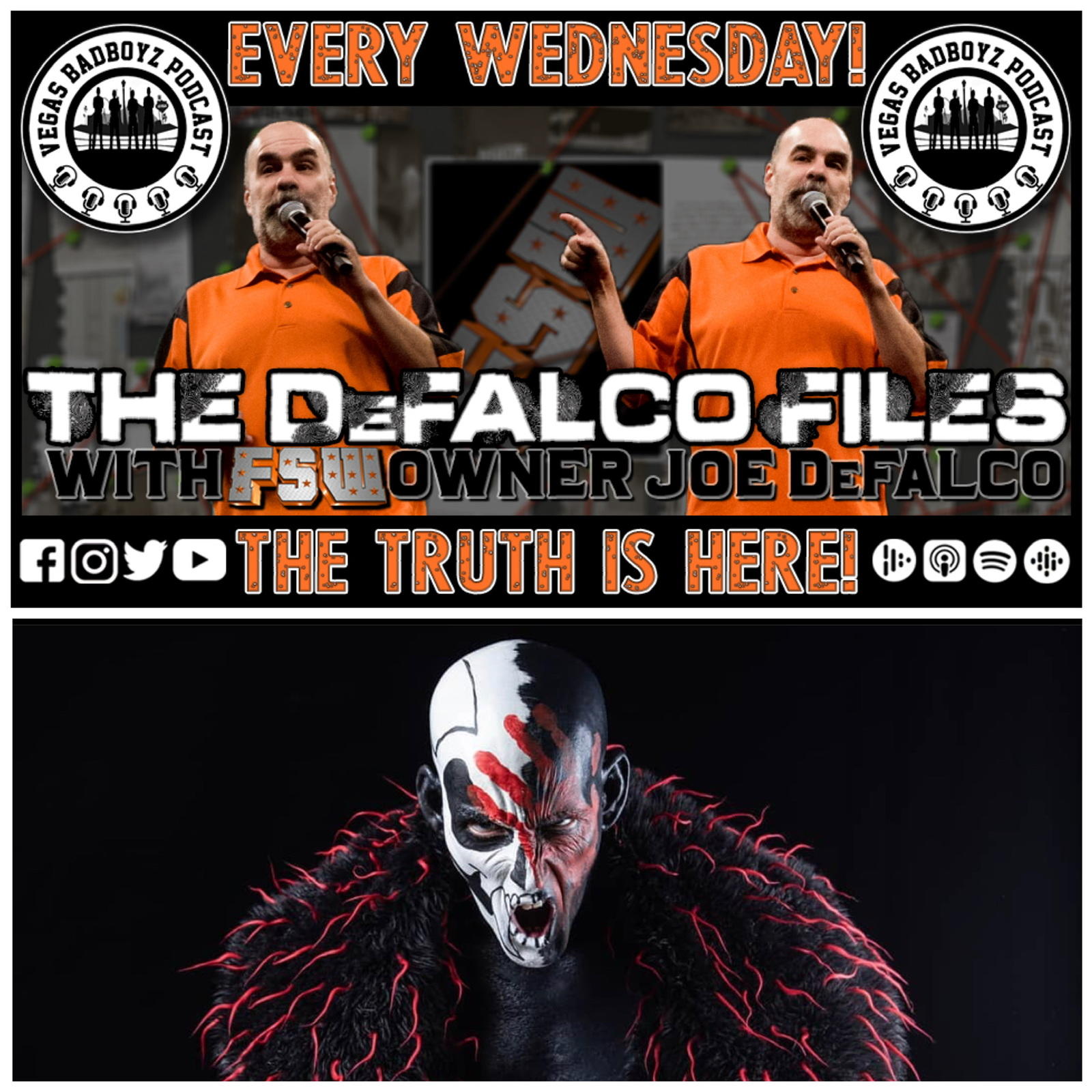 Episode 220-The DeFalco Files (Episode 25)
This week on "The DeFalco Files" Joe is joined by "The Demi-God of Death" Funnybone. Joe takes us back to when he first saw that blonde hair kid training and how that kid has gone on to be one of the fans favorite attractions in FSW history. Funnybone and Joe share some of their memories on some of Funnybone's most memorable matches including Damian Drake, Kevin Kross, and Sinn Bohdi. And what does the future hold for Funnybone and the  FSW "No Limits" champion Ice Williams. Funnybone doesn't hold any punches and you'll only get it on "The DeFalco Files" because "The Truth Is Here".
And please subscribe, download, listen, review, and share all of the shows from the Vegas Badboyz of Podcasting!