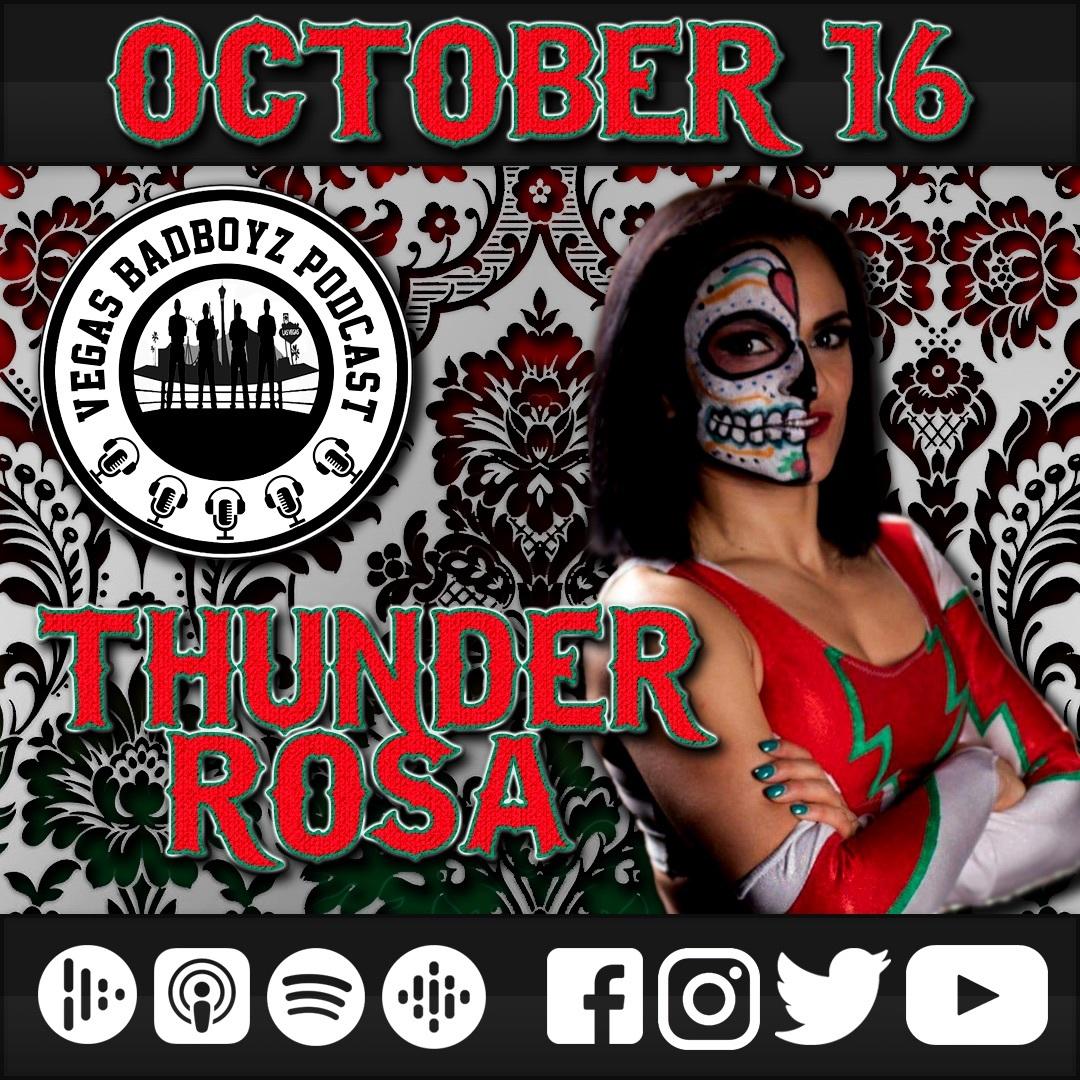 Episode221-Thunder Rosa (Matt Michael's "People I Don't Hate")
On this episode of Matt Michaels' "People I Don't Hate" we welcome the NWA World Women's Champion Thunder Rosa. 
Thunder Rosa shares her journey with you the listeners. From Mexico to US citizen to AEW to running her own promotion in Texas. You'll get to know the woman behind the face paint. Whether it's fighting in mma, working with Billy Corgan, or getting her college degree she has achieved whatever she's set out to do. 
It's a story you won't want to miss!
And remember to download and subscribe to the Vegas Badboyz of Podcasting.