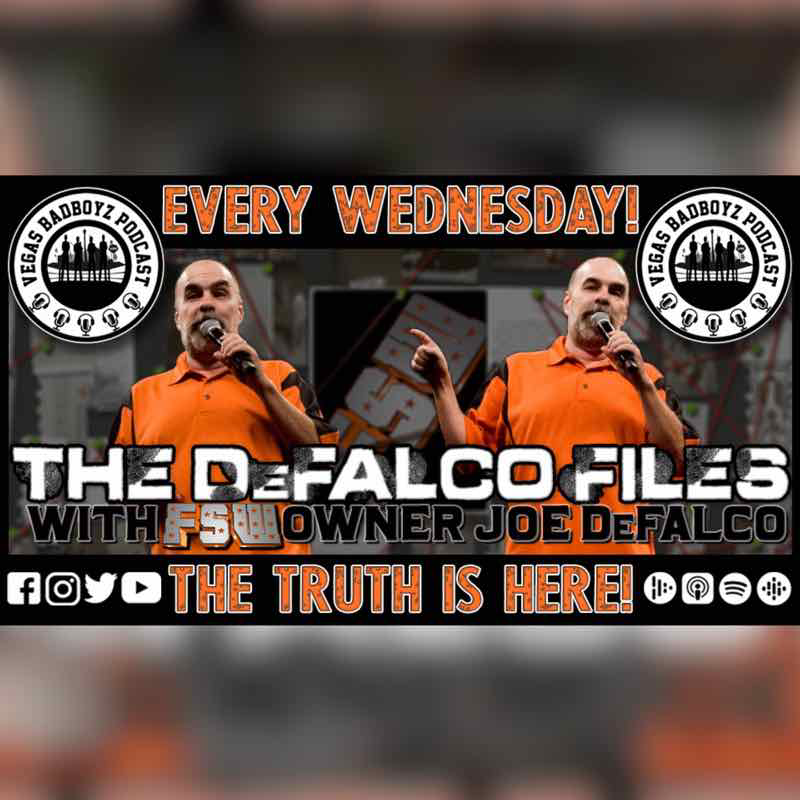 Episode302-The DeFalco Files (Episode46)
This week on the "The DeFalco Files" Joe and Matt discuss the recent FSW invite only show. Joe gets into what happened afterwards with an inspector showing up. How long will it be till the next show? 
Also hear Joe's opinions on some of the recent NXT/WWE shows involving former FSW talent like LA Knight and Zoey Stark. This episode is a great look into how a promoter has to adapt and you get it episodes like this weekly only on "The DeFalco Files". 
And please subscribe, download, listen, review, and share all of the shows from the Vegas Badboyz of Podcasting.
Follow Vegas BadBoyz
👇🏼
Vegas BadBoyz Merchandise: