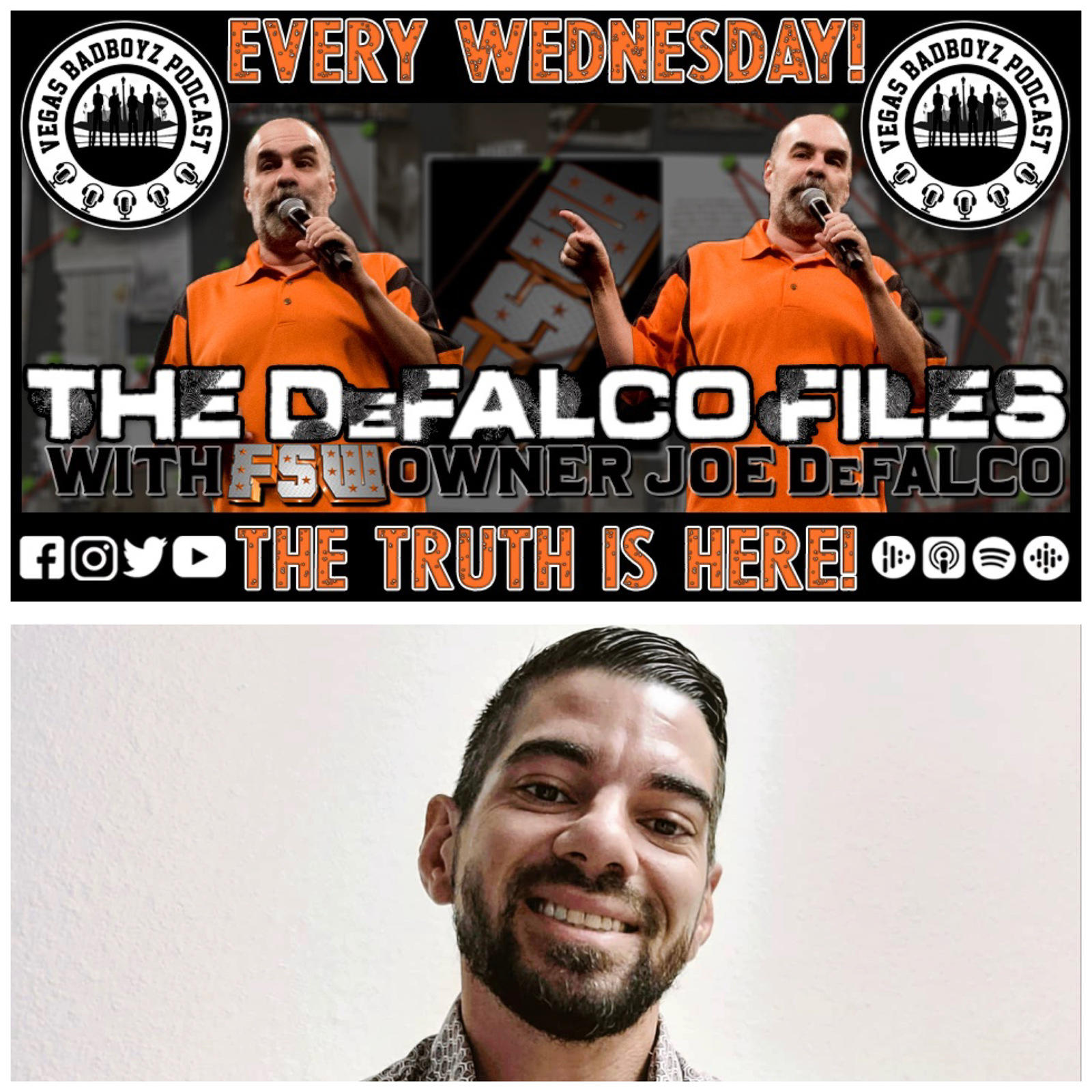 Episode265-The DeFalco Files (Episode 36)
This week on the "The DeFalco Files" we say goodbye to 2020 as Joe welcomes FSW fan favorite Douglas James. 2020 has been a trying year for everyone. 
Joe and Doug talk about what each of them have gone through this year. From Joe's struggles with keep FSW going to the #speakout movement and Doug stepping away from pro wrestling. 
This is an honest and very raw talk about Doug's journey for redemption and his path forward without wrestling. This is a can't miss episode. "The Truth is Here" weekly on "The DeFalco Files". 
And please subscribe, download, listen, review, and share all of the shows from the Vegas Badboyz of Podcasting.
Follow Vegas BadBoyz
👇🏼
Vegas BadBoyz Merchandise: