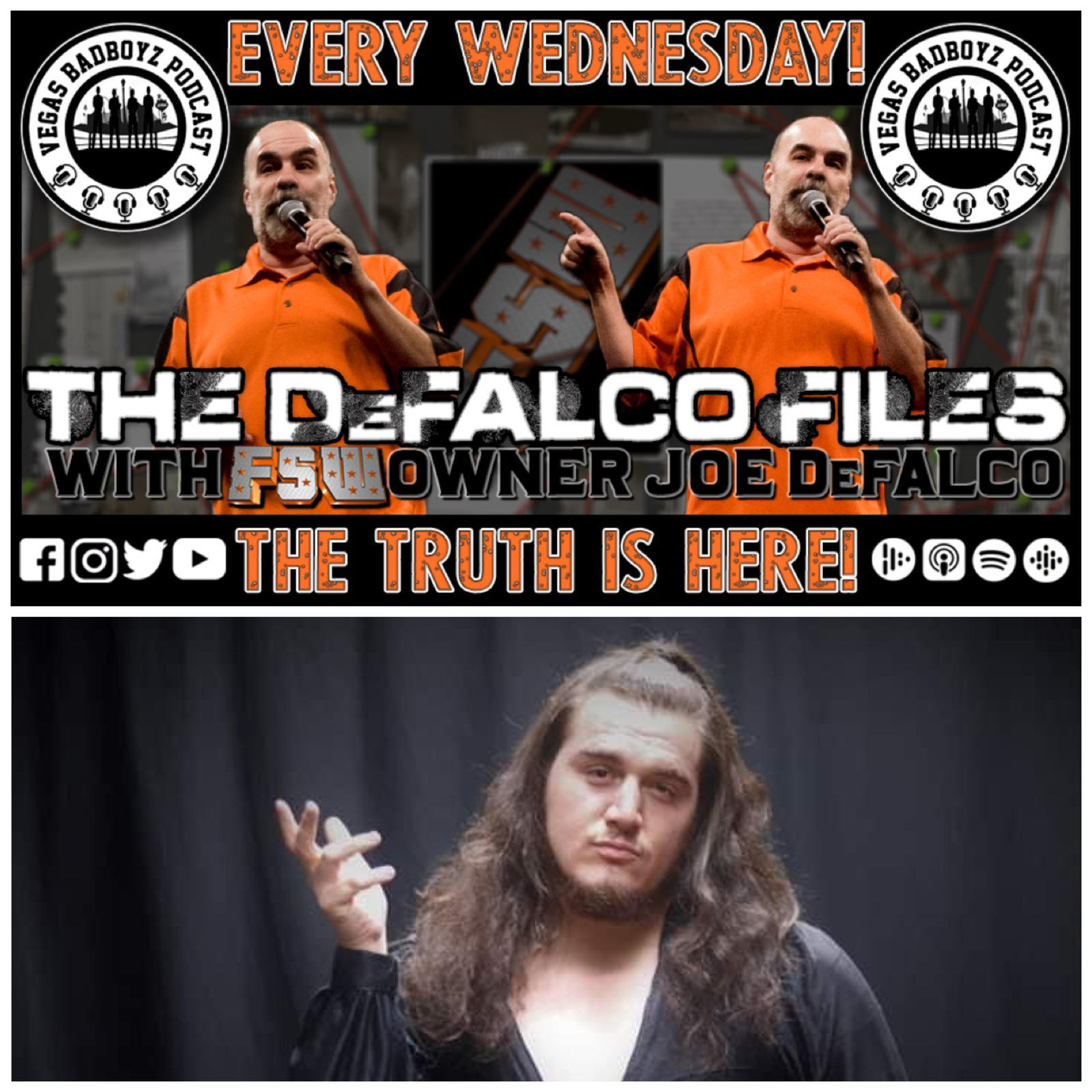 Episode236-The DeFalco Files (Episode 29)
This week on "The DeFalco Files" Joe is joined by 'The Songbird of Wrestling' Ricky Tenacious. Ricky talks about the beginnings of BVW (Big Valley Wrestling). 
Joe remembers his first encounter with a 12 year old Ricky. They talk about Ricky's development with FSW and how Ricky earned his spot even though he is still actively a part of BVW. And we get into why the fans love to hate the 'Songbird of Wrestling' character.
Plus Joe tells us about the upcoming shows and when to look for the debut of FSW on My LV TV. "The Truth is Here" only on "The DeFalco Files". And remember to subscribe, download, listen, review, and share all of the shows from the Vegas Badboyz of Podcasting.
Follow Vegas BadBoyz
👇🏼
Vegas BadBoyz Merchandise: