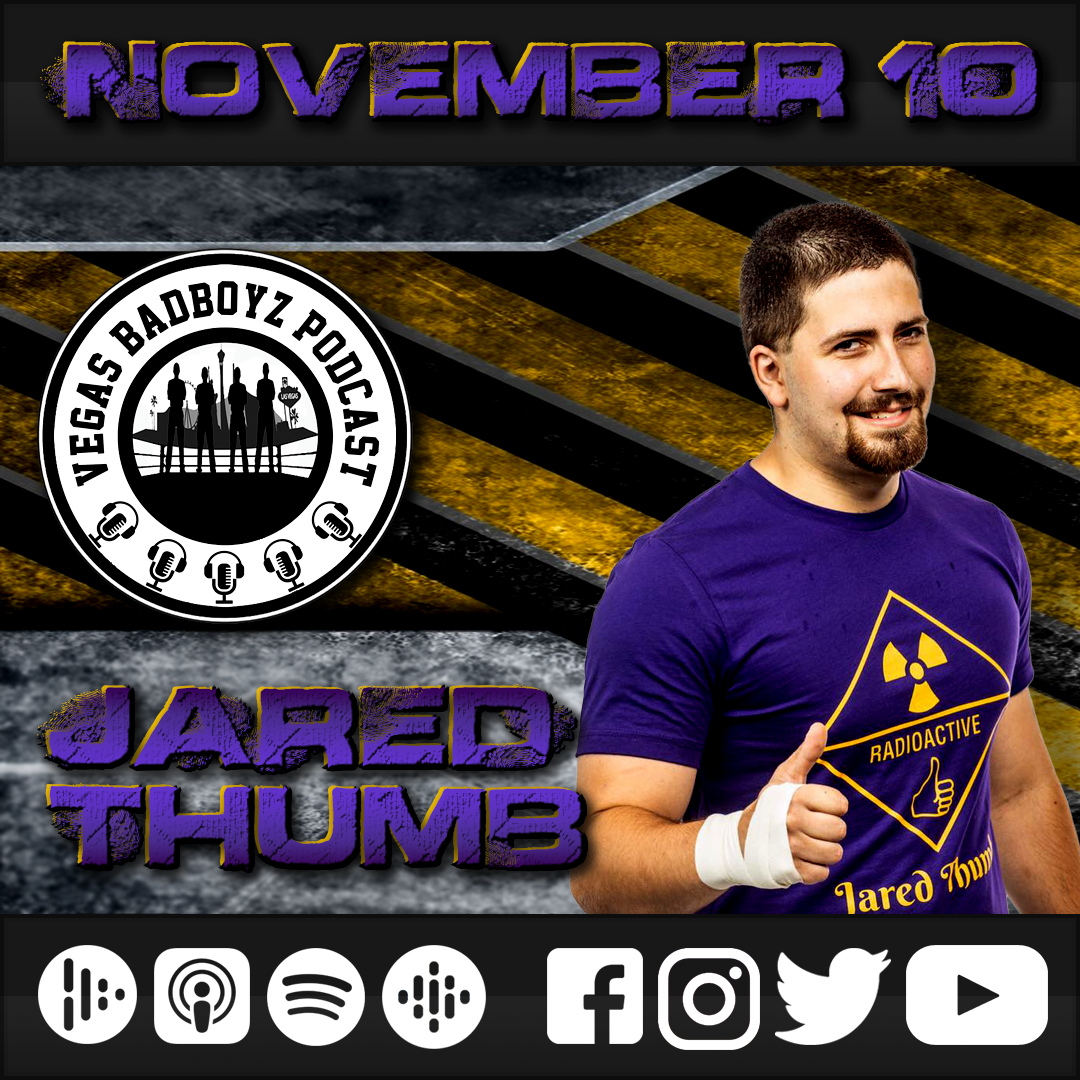 Episode235-Jared Thumb
On this episode of "Matt Michaels' People I Don't Hate" Matt welcomes Jared Thumb. Having been trained by Seth Rollins and Marek Brave at the 'Black and Brave Wrestling Academy' Jared has gone on to wrestle for SCWPro. 
As much as he has accomplished this early in his career Jared won his biggest battle against cancer. Hear his story about living his dream, thinking his career was over, and his fight to claim his dream back. Jared has an inspirational story to tell and we are happy to share to with you right here on the Vegas Badboyz of Podcasting! 
And please remember to subscribe, download, listen, review, and share all of the shows from the Vegas Badboyz of Podcasting.

Follow Vegas BadBoyz
👇🏼
Vegas BadBoyz Merchandise: