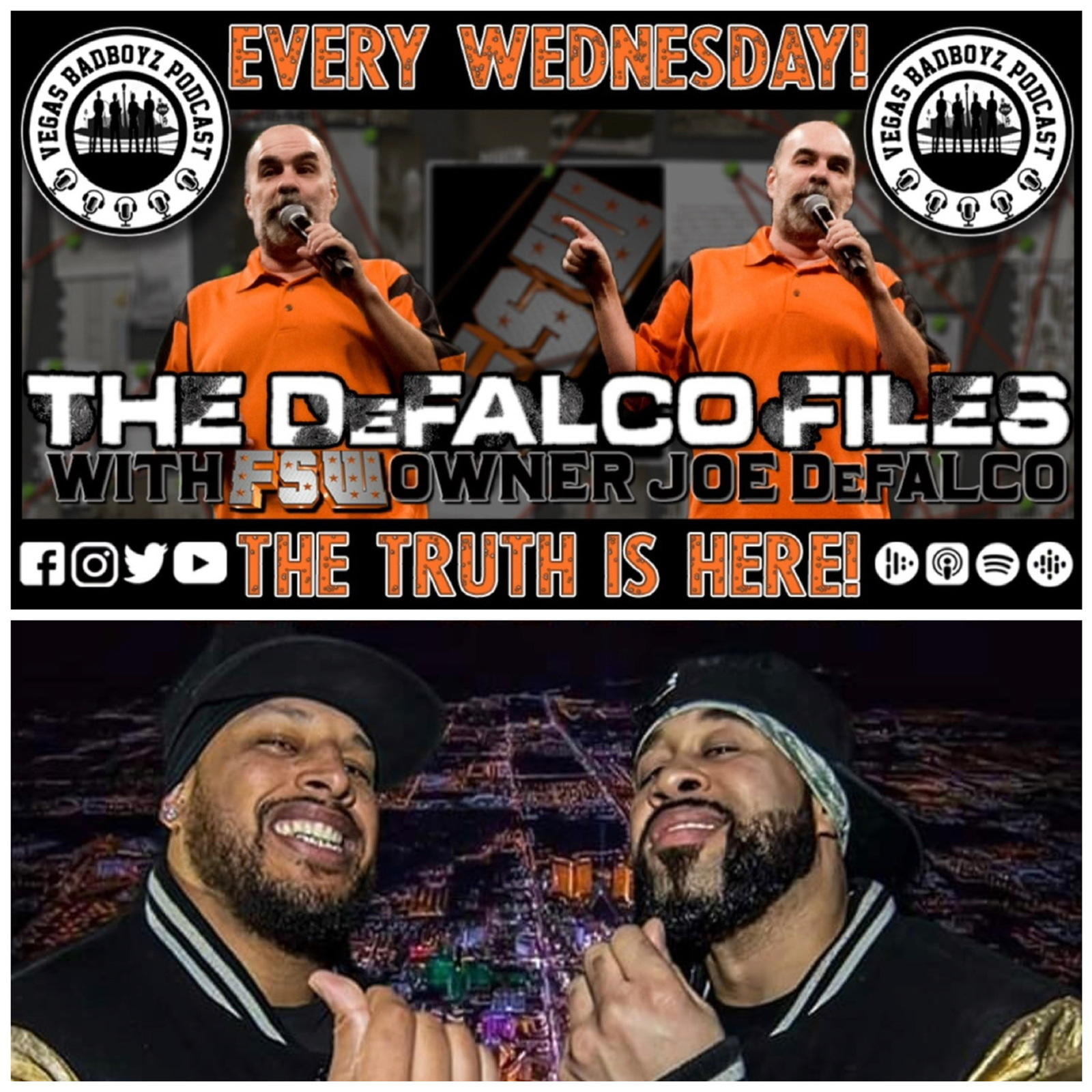 Episode232-The DeFalco Files (Episode 28)
This week on "The DeFalco Files" Joe welcomes the RMB (Real Money Brothers) Clutch and Sugar Brown. Hear how both Sugar and Clutch got their starts in the business. 
Sugar and Clutch talk about how their friendship led to them becoming a tag team. Get Joe's thoughts on the RMB leaving FSW and why they were welcomed back. 
You'll also get some stories and thoughts about about Chris Bey, The Reno Scum, Kid Vegas, Remy Marcel, Willie Mack,Sikou, Damian Drake, Legacy and many more. 
This episode is $ because "The Truth Is Here".
And please remember to subscribe, download, listen, review, and share all of the shows from the Vegas Badboyz of Podcasting!
Follow Vegas BadBoyz
👇🏼
Vegas BadBoyz Merchandise: