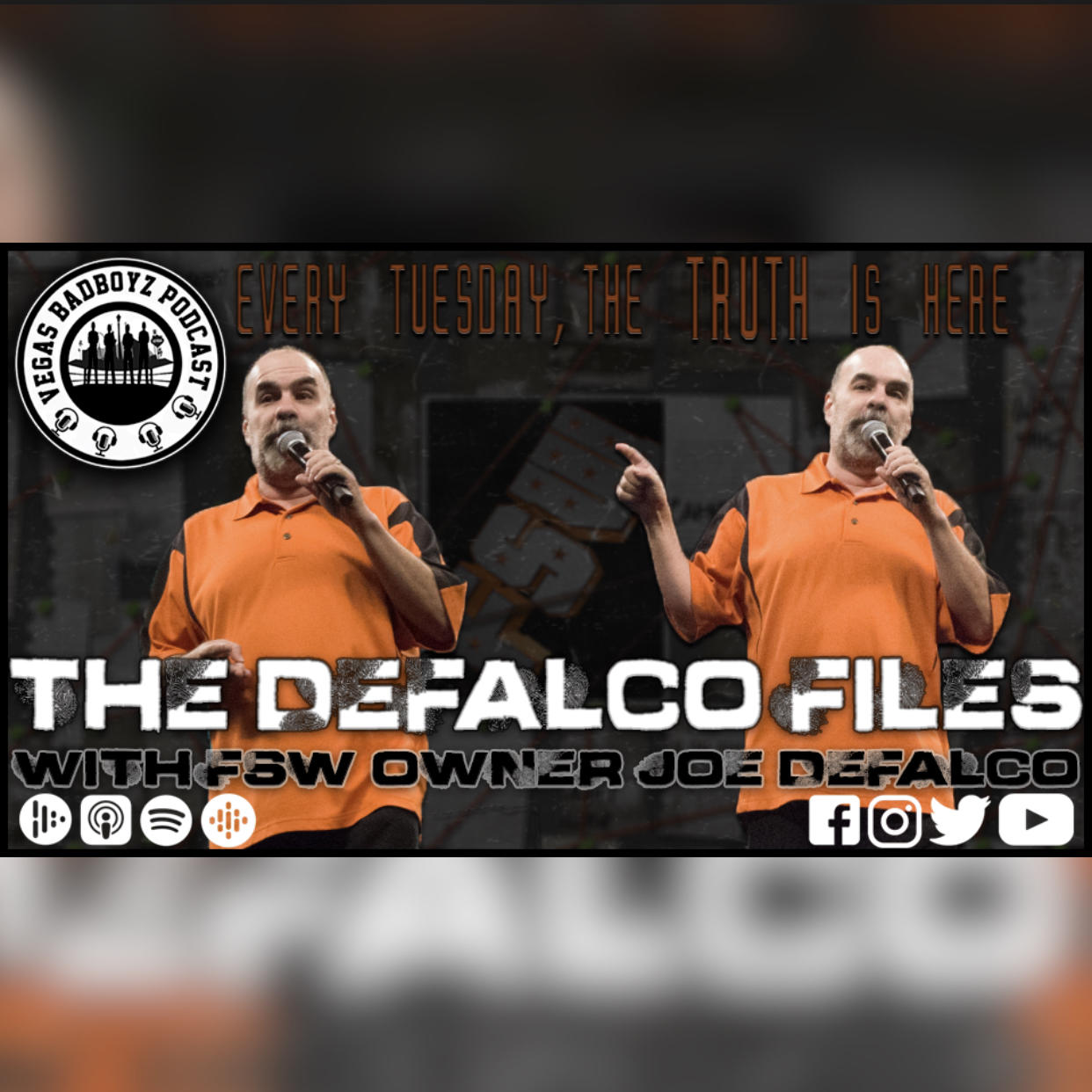 Episode130-The DeFalco Files (Episode 4)
On this episode of the "DeFalco Files" 
Joe goes into the stories surrounding the biggest shows Future Stars of Wrestling  produce "Mecca".
Hear how the event morphed into what it is today. Joe goes into how he's able to bring together talent from ROH, Impact Wrestling, and other organizations to offer the premier wrestling event on the West Coast.
Joe give's you the listener a glimpse behind the curtain of what it takes bring a Mecca card together.
It's a unique insight from the owner of one of the top promotions in the country!
The "Truth is Here", listen now and subscribe to the Vegas Badboyz of Podcasting.