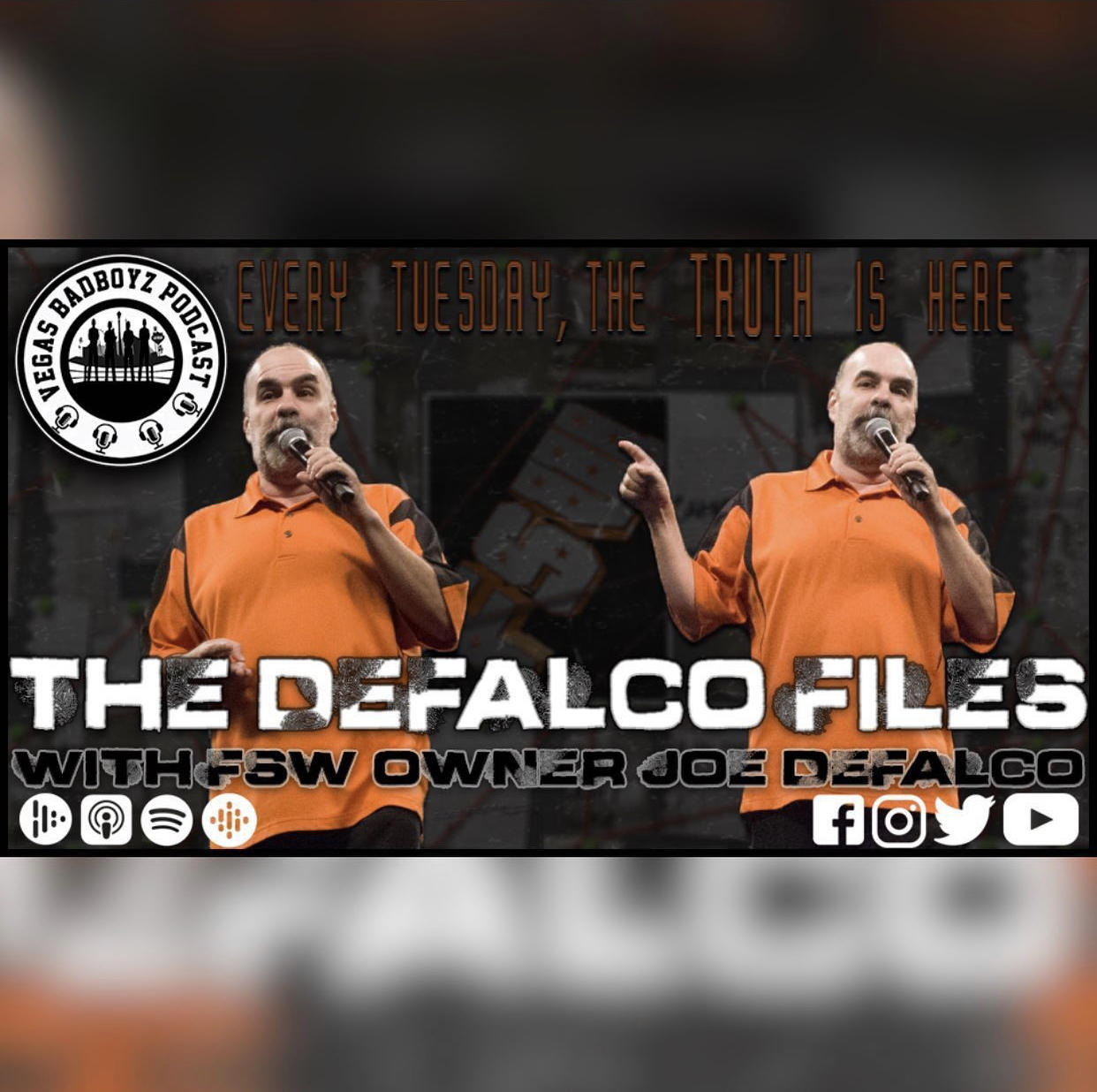 Episode 196 – The DeFalco Files (Episode 19)
This week on "The DeFalco Files" We dive into a mixed bag of topics including Joe's first venture into being a wrestling promoter by presenting an "extreme" wrestling product. How FSW went from a swap meet to casino shows. 
How his son Joey DeFalco learned to edit video. And various names come up in stories involving talent like Mike Modest, the Young Bucks, Karrion (Killer) Kross, Kenny King, Daivari, Jimmy Snuka and his son Jimmy Jr. (Deuce from the WWE), and many more. Plus we reveal next week's special guest. 
The "Truth is Here" every week on "The DeFalco Files". And remember to subscribe, download, listen, review, and share all of the shows from the Vegas Badboyz of Podcasting!