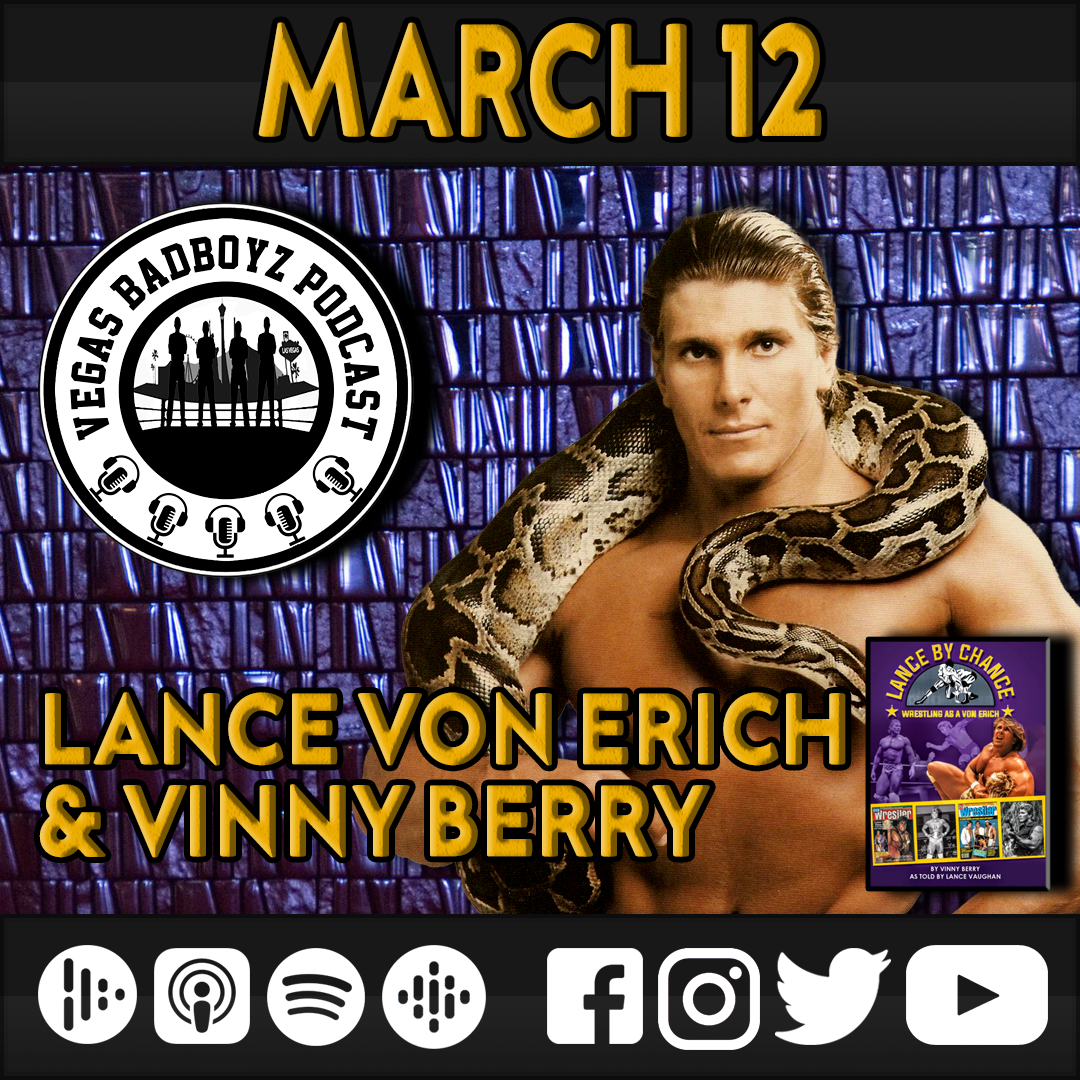 Episode307-Lance Von Erich & Vinny Berry [Matt Michael's "People I Don't Hate"]
On this episode of "Matt Michaels' People I Don't  Hate" Matt welcomes the authors of 'Lance By Chance: Wrestling As A Von Erich' Lance Von Erich and Vinny Berry. 
We talk about Lance's journey from a chance meeting with David Manning on a golf course that lead to Lance's wrestling career. We talk about his time wrestling in Portland, his friendship with Kerry, and how WCCW could have become a competitive force to the WWF. 
We also get into Lance's life in South Africa, the crazy things that have happened to him over the years, and could he have played 'Ivan Drago' in Rocky IV? Plus Matt and Vinny talk about the multi year process of writing and Vinny's journey in releasing and promoting the book. 
If you're a wrestling fan or just someone who loves reading fascinating stories this is a must read! Join us in going back to the territory days of pro wrestling right here on the Vegas Badboyz of Podcasting! 
And please remember to subscribe, download, listen, review, and share all of the shows from the Vegas Badboyz of Podcasting.
Follow Vegas BadBoyz
👇🏼
Vegas BadBoyz Merchandise: