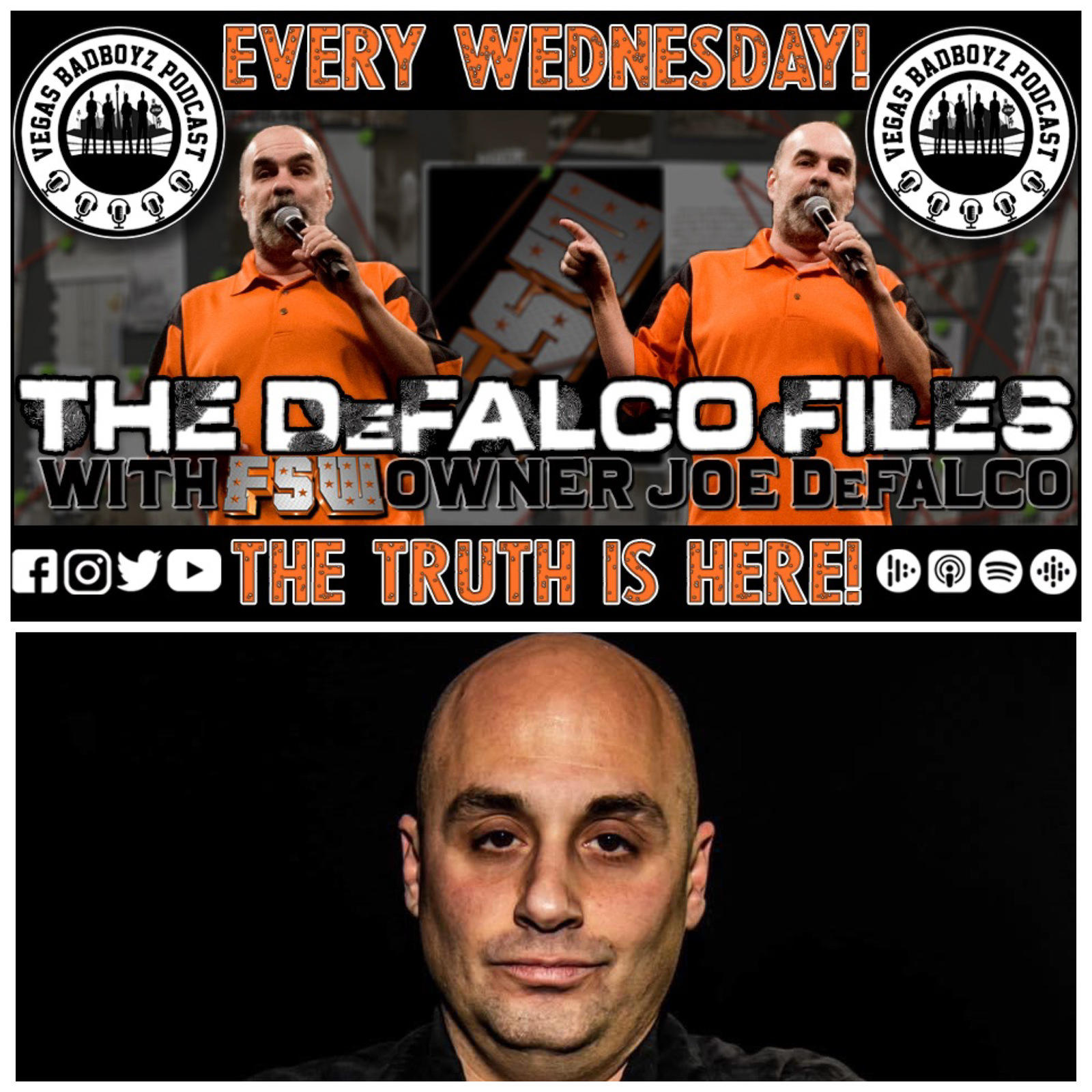 Episode285-The DeFalco Files (Episode 41)
This week on the "The DeFalco Files" Joe welcomes FSW's biggest utility player and manager extraordinaire Sal E. Joe and Sal take us back in time to an era where Joe still had hair. 
They talk about meeting for the first time and how Sal actually became part of FSW. Sal talks about Eli Drake's toss that ended with Sal smashing his head on the concrete. Joe reminds Sal about almost choking to death at the FSW arena. 
Sal also gives insight into how he's adapted his character through the years. Plus Joe and Sal talk about their experiences working at the Nitro Grill twenty years ago. 
There are too many stories to mention here but you'll get all the inside information on FSW because "The Truth is Here" weekly on "The DeFalco Files". 
And please subscribe, download, listen, review, and share all of the shows from the Vegas Badboyz of Podcasting.
Follow Vegas BadBoyz
👇🏼
Vegas BadBoyz Merchandise: