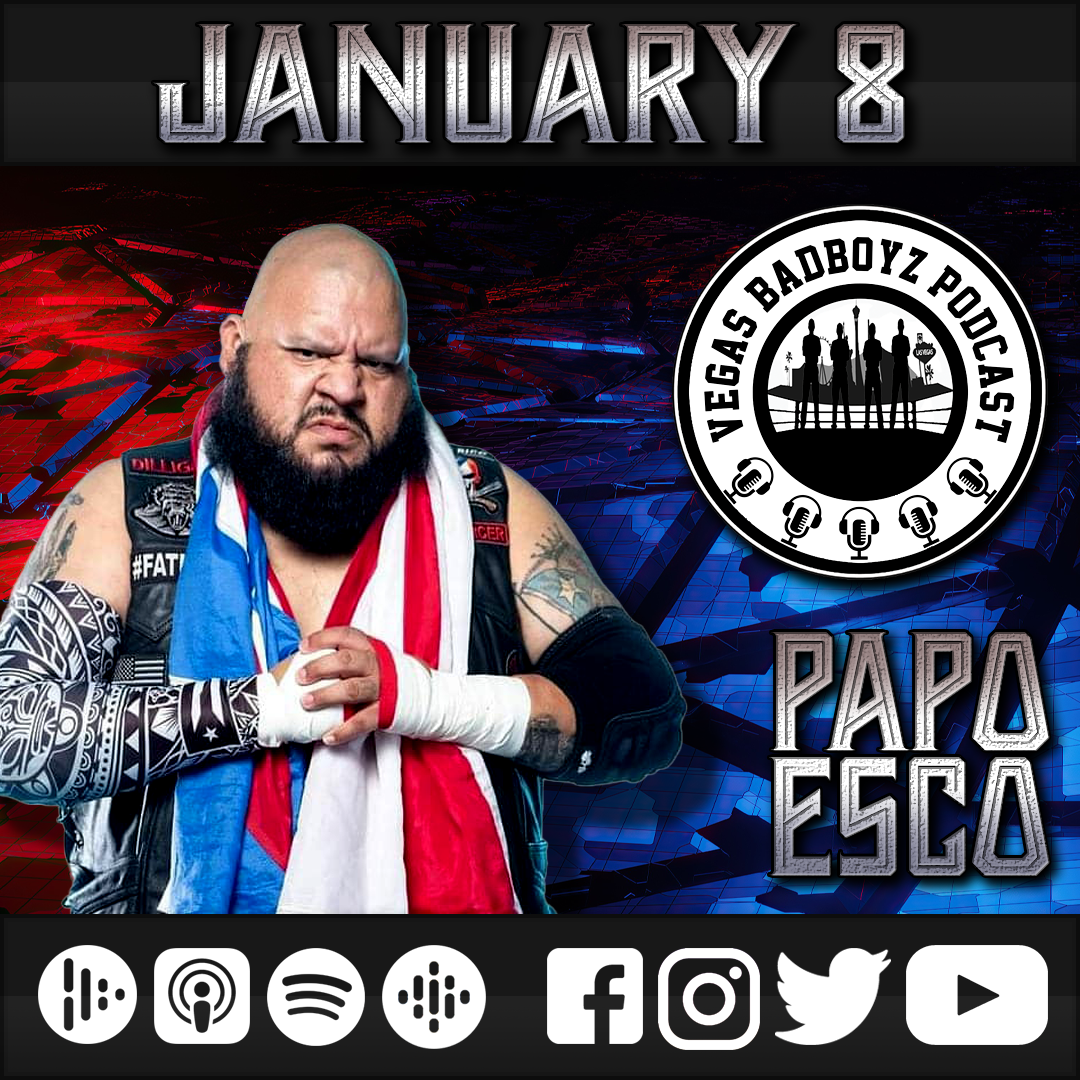 Episode270-Papo Esco [Matt Michael's "People I Don't Hate"]
On this episode of "Matt Michaels' People I Don't  Hate" Matt is joined by one half United  Wrestling Network (UWN) Tag Team Champions Papo Esco. 
We talk about Papo's pre wrestling history and how wrestling gave him a pathway to leave that past behind him. Papo gives an insight into his Puerto Rican heritage and what it's been like being part of the 'Bodega' with his tag team partner Danny 'Limelight' Rivera. And with the new NBA season on its way we talk a little basketball. With Papo there's no bullshit and you'll hear his story right here on the Vegas Badboyz of Podcasting! 
And please remember to subscribe, download, listen, review, and share all of the shows from the Vegas Badboyz of Podcasting.
Follow Vegas BadBoyz
👇🏼
Vegas BadBoyz Merchandise: