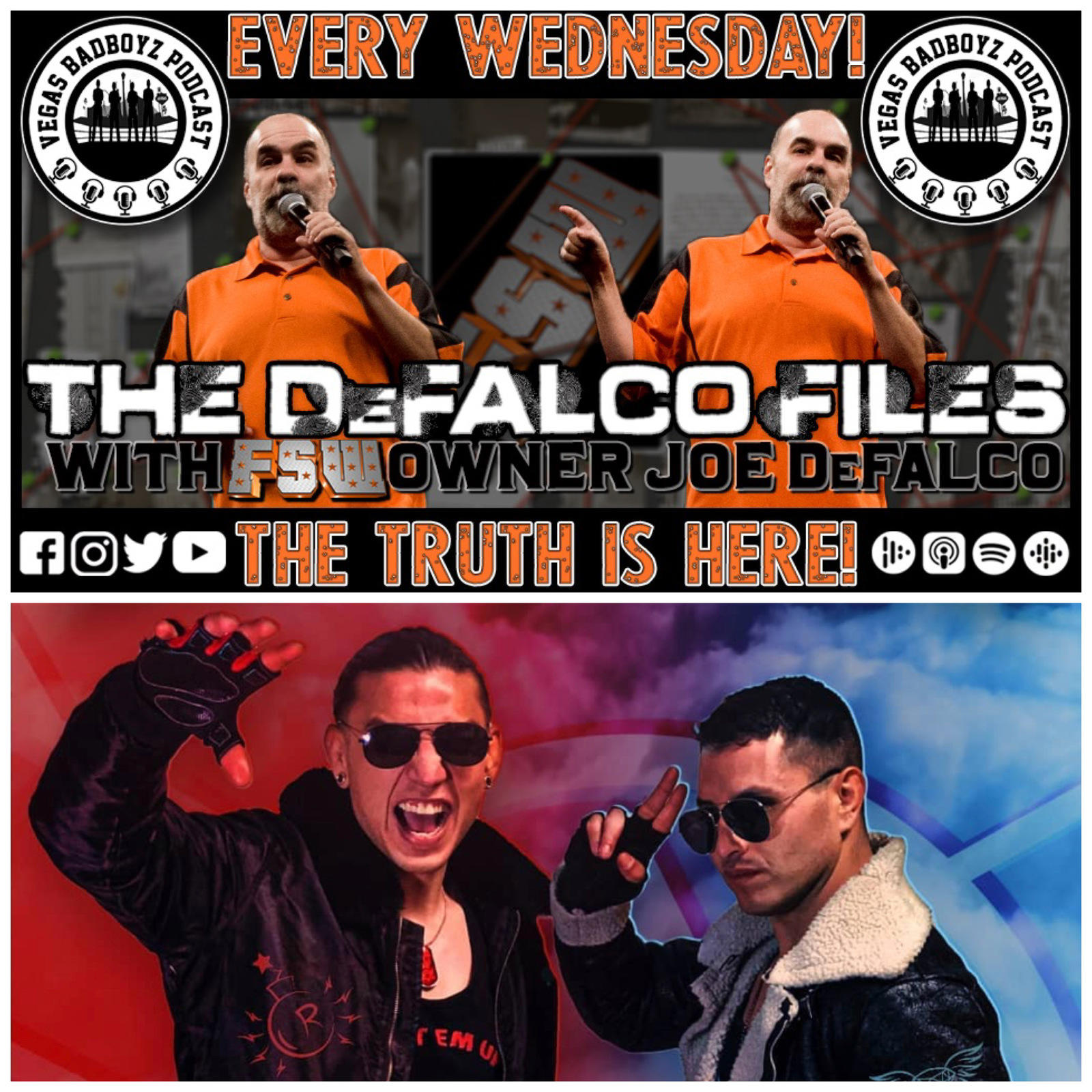 Episode256 – The DeFalco Files (Episode34)
This week on "The DeFalco Files" Joe welcomes the team of Mondo Rox and Robbie Lit, Sky High. Joe talks about Sky High's rise through the ranks of FSW tag teams. 
Mondo and Robbie share how they went from backyard wrestling to the 'Snake Pit Pro Wrestling Academy'. Find out what Alida brings to this high flying team. And get Joe's opinion on Mondo as a movie critic. 
All this and plenty more because "The Truth is Here" weekly on "The DeFalco Files". And please subscribe, download, listen, review, and share all of the shows from the Vegas Badboyz of Podcasting.
Follow Vegas BadBoyz
👇🏼
Vegas BadBoyz Merchandise: