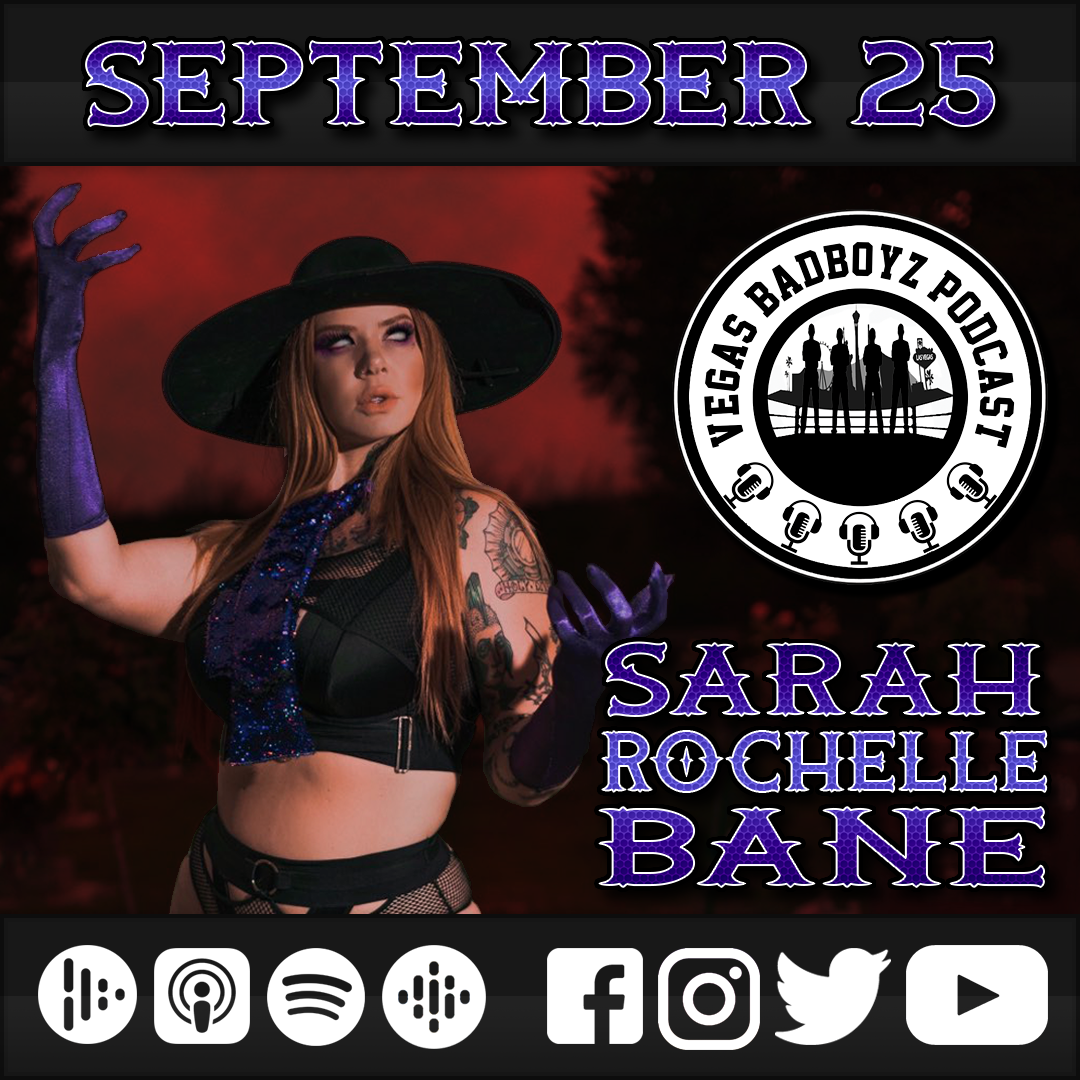 Episode209-Sarah Rochelle Bane [Part 2] (Matt Michael's "People I Don't Hate")
She's back!!!
On this episode of Matt Michaels' "People I Don't Hate" we welcome back former "Suicide Girl" Sarah Rochelle Bane. 
This conversation is all about the fandom of wrestling. We get a glimpse of her wrestling collection. We talk her love of the Undertaker. And for as much of a diehard wrestling fan she is you won't believe how long she has been a fan. 
It's a fun look into a wrestling household so please give it a listen! And remember to download and subscribe to the Vegas Badboyz of Podcasting.