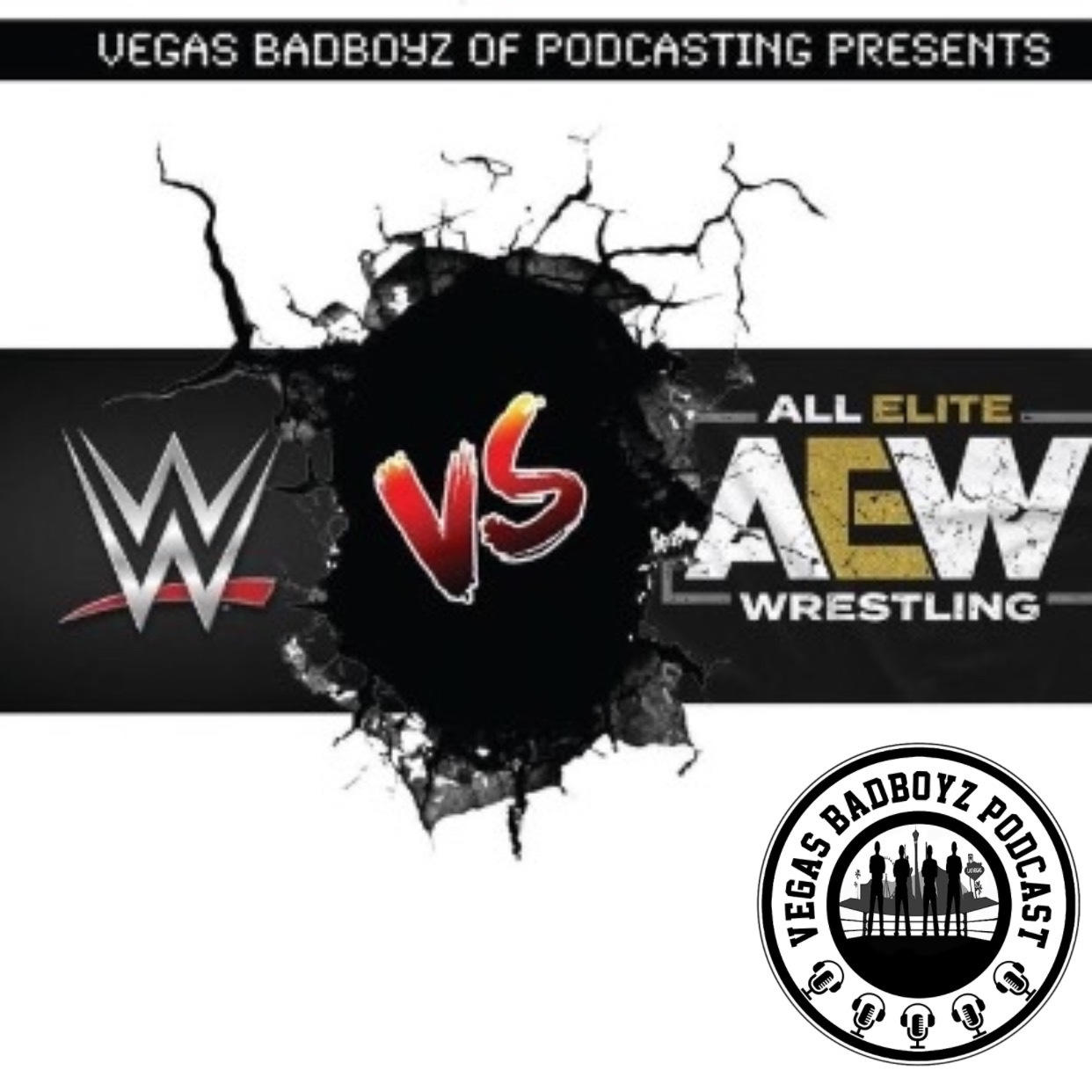 Episode184-The Debate (WWE vs. AEW)
The Vegas Badboyz of Podcasting are bringing you their first sponsored debate. WWE VS AEW!
In this debate you'll hear from staunch WWE supporter and talent scout Travis "Raven" Berry. He defends the WWE/NXT product against a team of AEW super fans. Minnesota's biggest AEW fan Jed Highum. The host of the "According to Woods" Podcast Adam Woods. Former WWE2K designer and motion capture director Bryan Williams. Host of "Glenn King's Mature Audience's Mayhem" Podcast Glenn King. Head of video at "Grilling JR, 83 Weeks, The Arn show, WHW Monday, and Something to Wrestle with Bruce Prichard" Steve Kaufman. And our very own AEW expert Sin City Steve.
Hear their thoughts and opinions on a number of different topics that most wrestling's are arguing about the battling two major wrestling companies in the world!
Who wins? It's up to you to decide.