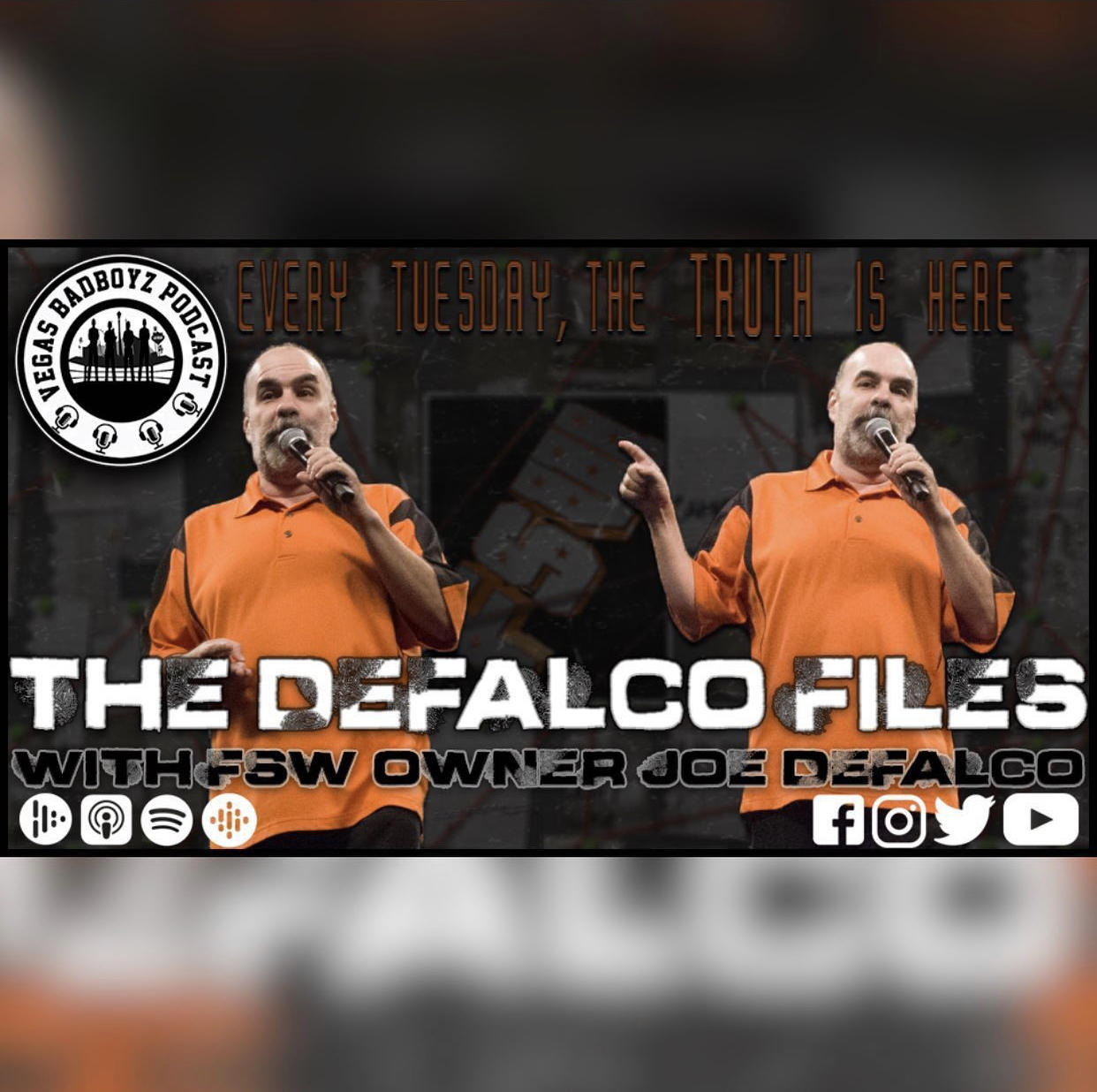 Episode144-The DeFalco Files (Episode 7)
This week on the "DeFalco Files" Joe is joined by FSW Hall of Fame member LV Rush.
Rush and Joe take us back to the late '90's Las Vegas wrestling scene and their experience with Buffalo Jim Barrier.
You'll hear about the likes of Yokozuna, Jimmy Snuka, Funnybone, Al Katrazz, Booker T, Scott Casey, and many more!
Don't miss this history packed episode of the "DeFalco Files" with FSW creator and owner Joe DeFalco. The 'Truth is Here' every Tuesday!