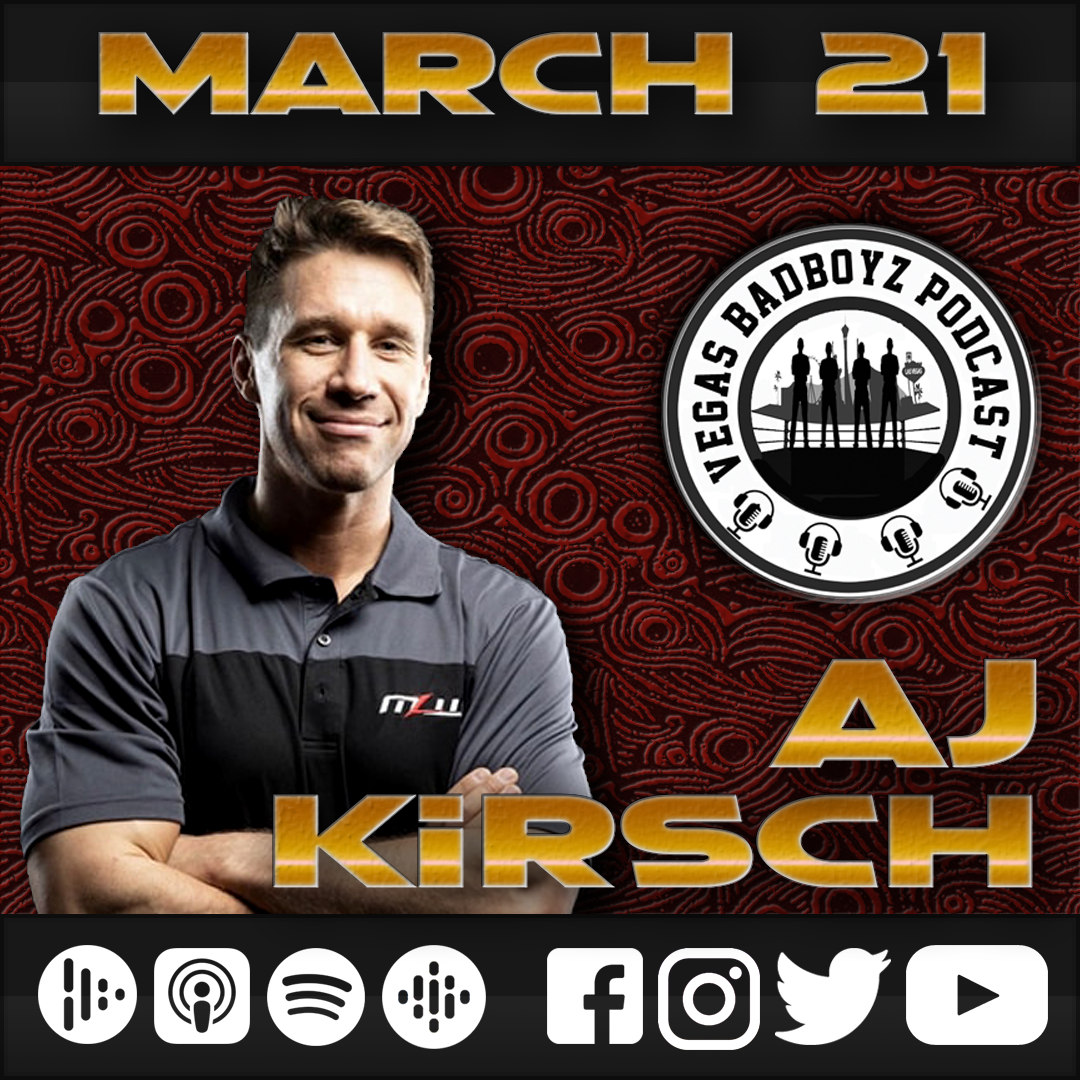 Episode103-AJ Kirsch
 On this episode we are talking to 1/2 of the MLW commentary team, AJ Kirsch .  
We talk about his experience on WWE Tough Enough and winning The Rock's first ever 
Rock The Promo.  We find out if he likes the heel role more and you would be shocked to know who's his favorite band of all time. 
AJ talks about Hoodslam which happens in Oakland every first Friday of the month and of course who started the BROOOOOO first?
You get to hear all this and more on this episode of Vegas BadBoyz of Podcasting.